A beautiful book for all to enjoy!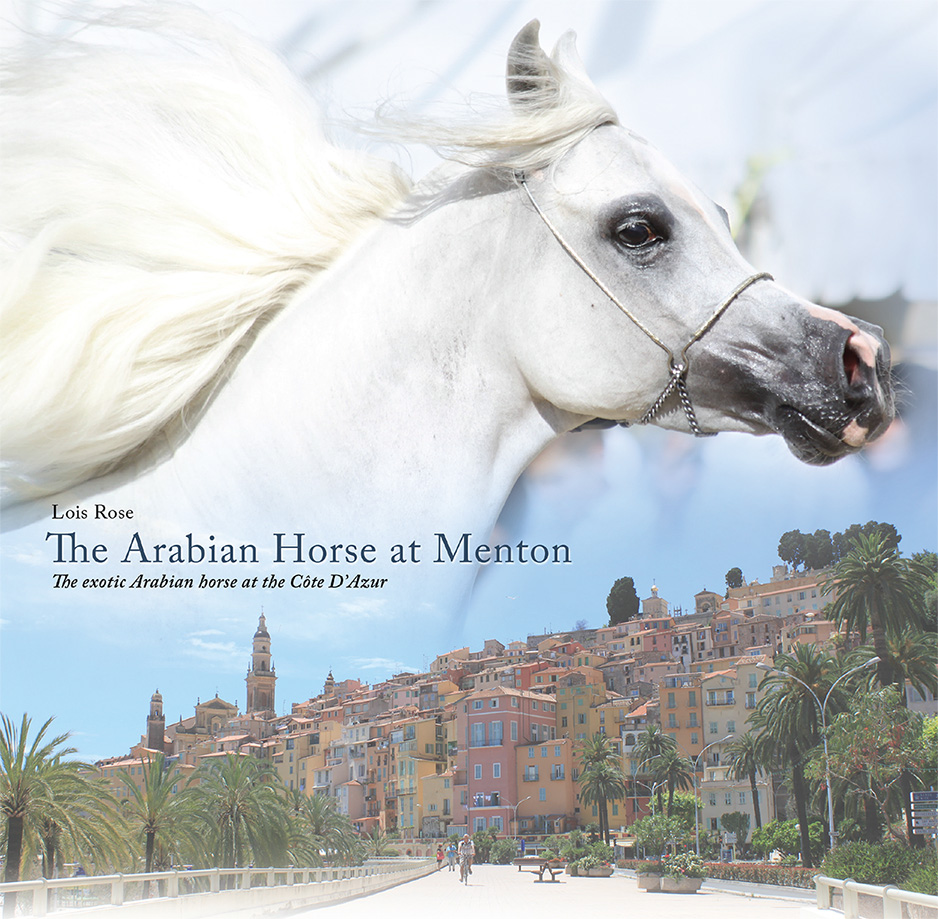 The exotic, beautiful and spirited Arabian horse and the eternal allure of the French Riviera come together at the small town of Menton annually for the Mediterranean and Arab Countries Arabian Horse Championship.

In this softcover, full-colour artbook we celebrate and invite you to escape for a moment to the sun, sea and mountains of Menton with that original spirit of fire -- the Arabian horse.

Professional and award winning artist and photographer Lois Rose shares her photographs from her private portfolio to create this beautiful coffee-table book and keepsake.
Enjoy 204 pages of full colour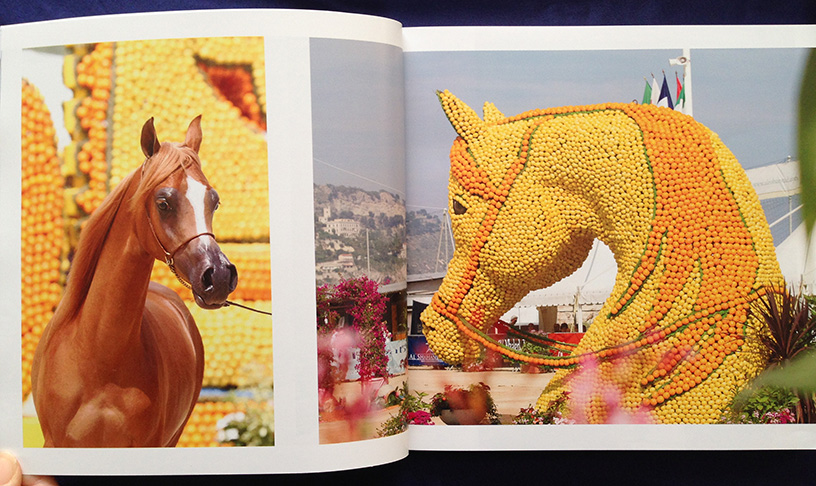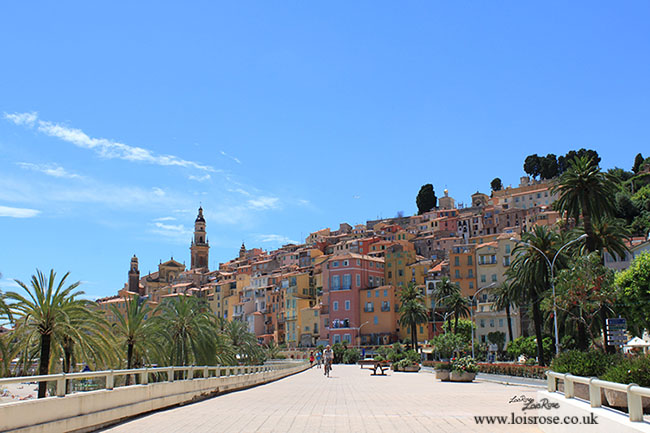 Enjoy beautiful photographs from the private portfolio of photographer artist Lois Rose. Not just for the Arabian horse fan, these photographs can be enjoyed by all who appreciate beauty.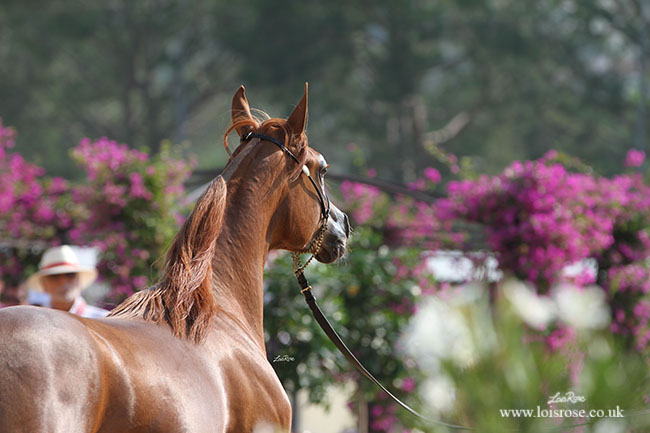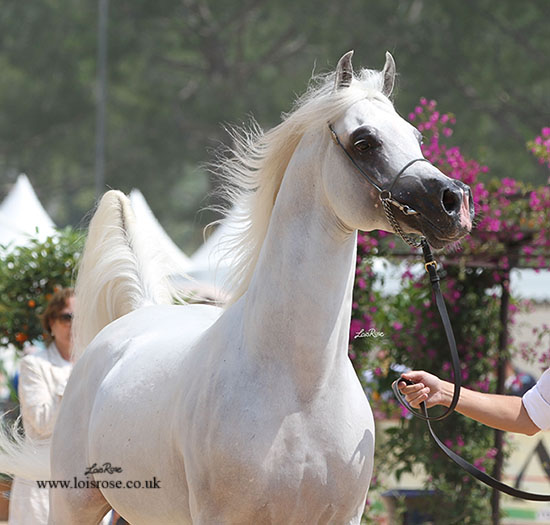 Encompassing 5 years of photography

Including photographs taken at the show in 2010, 2012, 2013, 2014 and 2015
Enjoy a variety of horses, show settings and weather conditions!
The Arabian Horse at Menton Lois Rose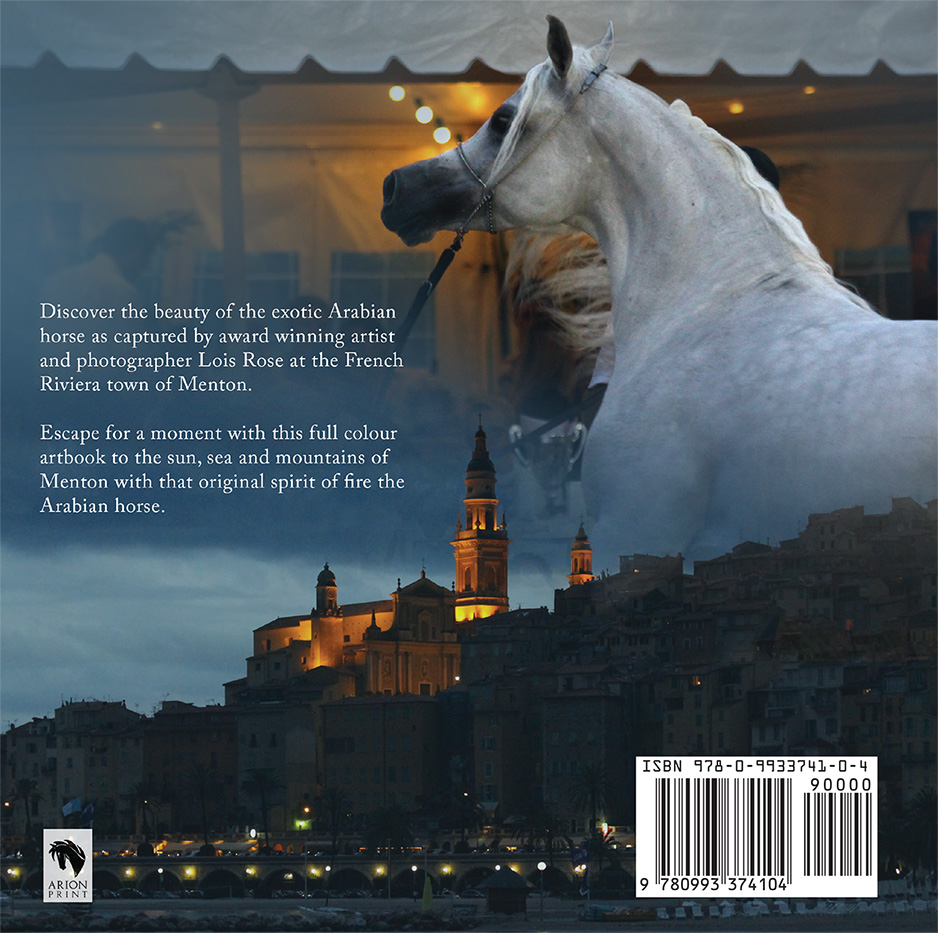 The exotic Arabian Horse at the Cote D'Azur
Published by Arion Print
204 pages of full colour photographs.
21cm width x 20.5cm height, 1.2cm depth
Publication date: 10th December 2015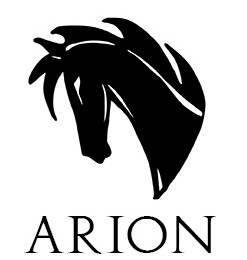 The Arabian Horse at Menton
Published by Arion Print
Keep it creative
We welcome wholesale enquiries.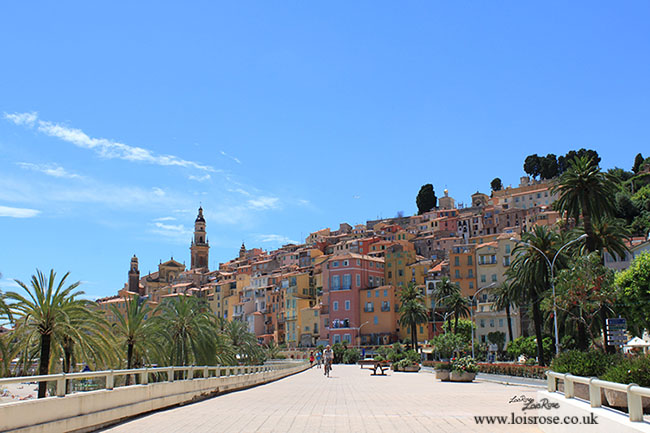 Menton
For more information about the French Riviera town of Menton please visit the website of the tourist office: