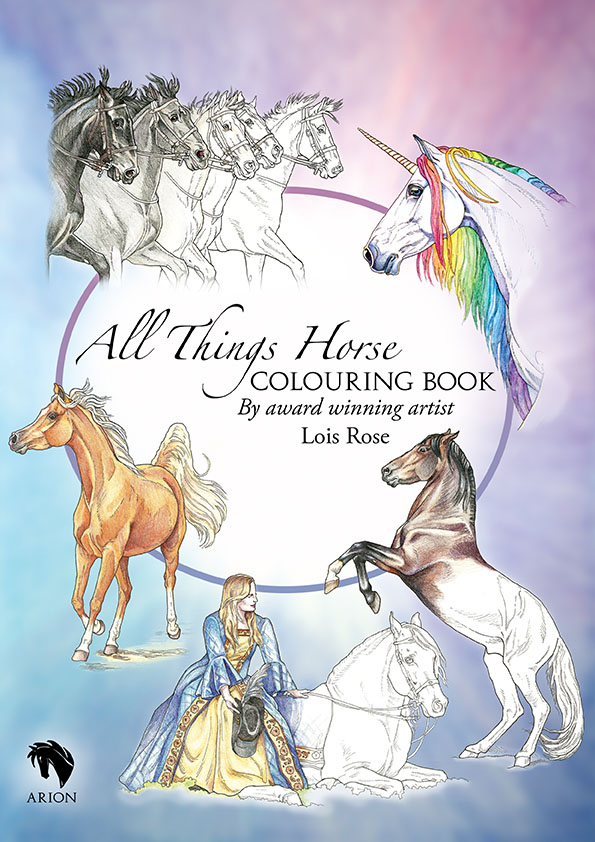 All Things Horse Colouring Book

"Excellent book, a must-have for any horse lover, fast delivery"
"Drawings are absolutely beautiful!!"
"Beautiful and such prompt service"
"lovely book"

Featuring 42 exclusive line art images for all ages to colour by award winning artist Lois Rose.
You will not find these horses anywhere else!
Brave knights, historical ladies, spirited Arabians and flashy Friesians await your colouring, as well as horses of the Household Cavalry, heavy horses and light, ponies and Iberians, ridden and at liberty, amongst others.
Hours of relaxation and inspiration await you, keep it creative with all things horse to colour!

ISBN: 978-0-9933741-1-1
Pages: 92